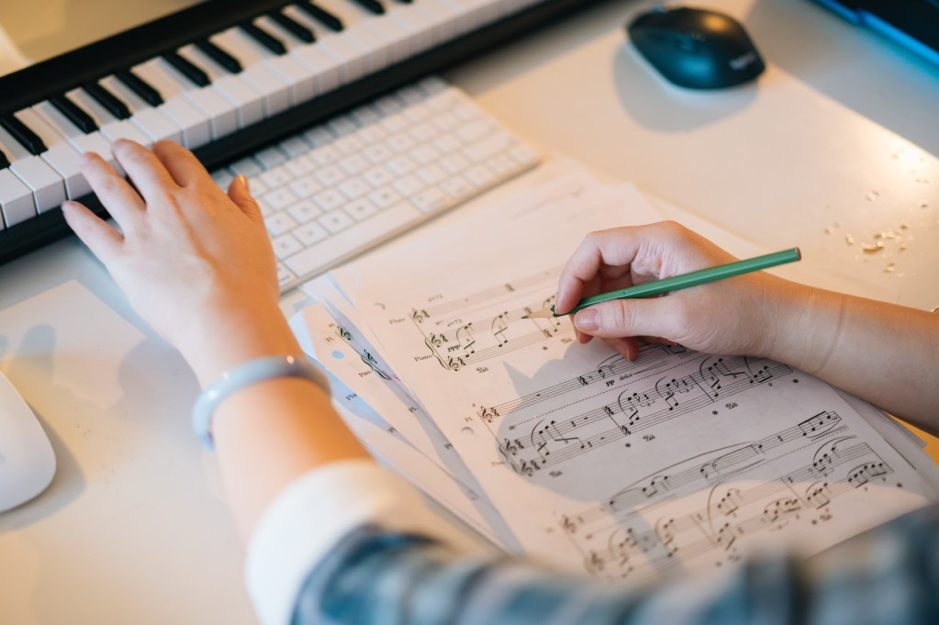 An Endless Passion for Music
For Culture, for STORIES, for Life...
Based in Sydney and raised in Shanghai, Jolin Jiang is a passionate composer, orchestrator, pianist, singer, guqin player and teacher who expresses music with her cross-cultural personality and artistic instincts. 
She loves to tell stories and portray emotions by incorporating traditional orchestral instruments with electronic sounds. Her current musical style is influenced by her international upbringing, the love for music in the Romantic era, French Impressionist music and traditional Chinese music. 
Jolin started learning piano at 5, started learning singing at 12, and started composing only at the age of 10. In 2011, Jolin attended the prestigious Sydney Conservatorium High School, focusing on a double-major study in piano and singing. In 2012, she received an Encore Invitation to perform at the Opera House from the Board of Studies. In 2013, she received an offer with scholarship for a Bachelor's degree in Music from Sydney Conservatorium of Music. In 2020, Jolin was awarded the Excellence Scholarship by the Australian Institute of Music for the Master of Music in Composition and Music Production. 
Her talent and dedication for music is evident from her achievements in the fields of composition, performance and music theory. 
In 2018, her film composition for the short animation "Apart" (created for the Tropfest New York) was selected as a finalist for the San Francisco International New Concept Film Festival 2018. In October 2018, Jolin was offered to join Church Street Studios and be part of Guy Gross and Caitlin Yeo's amazing team. During the same year, she was also invited to have one of her art music pieces premiered in a concert series for charity in 2020.
In addition, Jolin holds the prestigious Shanghai Musician Association Examination Board (SMAEB) Grade 10 Certificate in Piano; the Grade 6 SMAEB Certificate in Classical Singing and the Grade 6 Australian Music Examinations Board (AMEB) Certificate in Musicianship (with honours).
As a performer, Jolin has also performed as a soloist and in choirs in numerous venues including the Government House and the Verbrugghen Hall in Sydney.

Passion never dies. It grows
She loves it and she expresses it.
Jolin's musicality has been endorsed by many prominent musicians in Australia. "I have seen many talented composers, but I have never seen anyone as dedicated, or as driven as you", says Australian composer Amy Bastow. "You are obsessed with it", says Australian composer Pavle Cajic. "Every time you sing, it makes me cry", says Australian cellist Louise Lander.
Currently, Jolin is working on her chamber music project "The Elements of Nature", which intends to paint a scene or provide an impression of natural elements such as water, wind and wood, and objects associated with these elements with acoustic instruments.
She is also carrying out a research project involves the ethnomusicological study of the music in the Chu (楚)state during the Warring States period of China.
Apart from her commitment to music, Jolin enjoys surfing, traveling, history and philosophy. She also holds a Bachelor of Laws and a Bachelor of International Studies from the University of Sydney.